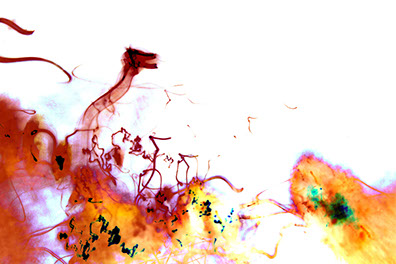 Abstract Photography
This work uses photography much as an abstract painter would use a paintbrush. Color, shape, and movement are generated photographically and blended digitally. Where a painter might use a variety of brushes and paints to layer the canvas with texture and color, I intentionally move and jerk the camera, capturing frames filled with movement and light.
I am much inspired by the ideas of the mid-20th century color field painters, but taking their ideas of form and process and updating them with a 21st century digital twist. I blend elements from many layered photographs focusing on the photographic basics of form - light, texture and color - more than the actual content of the original images(s), to bring out the purity of medium.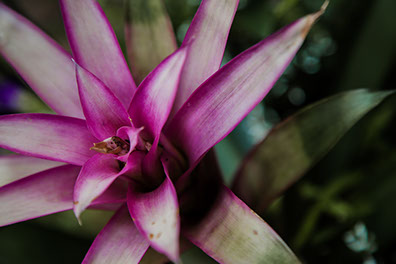 Traditional Photography
The simplistic beauty of line, color, shape, and texture drives my nature and abstractions photography. Many of these photographs become the basis for my abstract collage work.
In recent years, I've gone back to shooting portraits. My objective is to put the subject in a place they love, doing what they love, and then make them laugh, catching the authentic. Posed photographs never look, or feel, like us. Think about the years and years of school pictures we hall have shoved in a drawer.
Recent Video
In many ways, I've rejected the formal structure my training in commercial television set forth. In Multiply in Parts, I've adapted a non-representational style where color, texture, and form create impressions and not narrative structure. My recent experimental video work explores the issue of deconstruction. I'm interested in visualizing how meaning shifts when isolated frames, or sequences, are removed from context, reduced to their formal elements, and then, recomposed as something else. A spoken word, or natural sound, has one meaning when recorded without manipulation. It's something else entirely when reduced to an elongated beat or phrase. Neither the pictures nor the sound, nor how they interact together, need to have specific meanings. Those watching/looking/listening take from my work what they may. On second viewing, that impression may change. There isn't way one to look at these images.
The President's Cup brings together baseball players from both the public and private schools in Baltimore in one tournament. Despite the thrashing the Baltimore City School System received on HBO's The Wire, not all city schools are under-served. Despite the beautifully manicured lawns and colonial architecture, not all the private city schools are endowed. Despite all of this there is a real schism between the public and private students bodies. Athletic league conference changes is the '70s and '80s took away the last of the competition/interaction between the public and the privates. Although these teenagers live blocks apart, they don't know each other and operate in parallel universes.